Philip W King, MD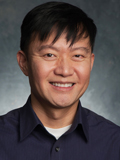 Philip King is a board certified in Internal Medicine and Nephrology. He has been practicing in the eastside for well over 15 years. His clinical interests are Hypertension, fluid & electrolyte imbalance, kidney disease & dialysis, and renal transplantation.
Madhuri Kandala, MD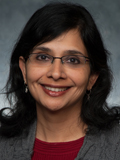 Dr Kandala is in practices from the Bellevue offices, and consults at all the three major hospitals on the eastside. She is Board Certified in Nephrology and specializes in kidney problems, high blood pressure and dialysis. She lives in Bellevue with her husband and two kids. She is the Medical Director of the Davita's Bellevue dialysis center. Dr Kandala did her medical school in India, her residency in Internal Medicine at University of Washington and Nephrology fellowship at University of Washington. Her primary language is English and she can speak other Indian languages like Hindi, Oriya and Telugu.
Annemarie Dooley, MD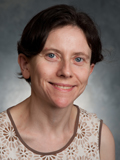 Originally from Ireland, Dr Dooley practices in Bellevue and Kirkland. She is Board Certified in Internal Medicine and Nephrology; and specializes in kidney problems, high blood pressure and dialysis. She is also Medical Director of the Northwest Kidney Center Bellevue dialysis center. After attending medical school at UC Davis in California, she completed her nephrology fellowship at the University of Washington.
Her goal is to provide technologically advanced medical care that is at the same time compassionate. She are also committed to educating patients, the public and professionals in all matters related to kidney disease.
Lin(Alex) Li, MD
Dr. Li studied medicine in Beijing at Peking University, China's top medical school, and completed his Master's degree in Public Health at the University of Minnesota. From there, he joined Fred Hutchinson Cancer Research Center to conduct research in Public Health. While at Fred Hutchinson, Dr. Li fell in love with Seattle, leaving in 2010 to complete his residency in Internal Medicine at Florida Hospital Orlando. He continued on to the University of California, Irvine to pursue a Fellowship in Nephrology. In the summer of 2015, Dr. Li returned to Seattle to join Cascade Kidney.
Dr. Li specializes in acute and chronic kidney disease, dialysis care, post-transplant care, hypertension, and kidney stone management. He's board certified in both Nephrology and Internal Medicine. Dr. Li also serves as the medical director for Snoqualmie Ridge Kidney Center and Overlake Hospital's inpatient dialysis care. He has published more than 70 research papers, many in top medical journals, and is a member of several Nephrology committees.
Arthur Eric Anderson, MD
Dr. Anderson has spent twenty five years in academic medicine at the Universities of Nebraska, East Carolina and more recently 16 years at the University of Washington in the nephrology division as a Clinical Associate Professor of Medicine in the Division of Nephrology since 2012. He was the Director of the Outpatient Nephrology group for 6 years and has extensive experience in peritoneal and hemodialysis. He has been a medical director of West Seattle and now Burien Dialysis units since 2006. He is certified in the American Board of Internal Medicine in Internal Medicine, Nephrology and Critical Care and is a Specialist in Clinical Hypertension.
Dr. Anderson had patient reviews at the UW Medicine website with a 5 out of 5 star rating and in categories of Willingness to Recommend, Provider Communication and Overall Provider Rating the patient assessments were in the 100th, 99th and 98th percentile respectively. He hopes to do his best in listening to his patients and working with other providers to figure out what is going on to diagnose, manage and treat his patients.
Outside of medicine, Arthur Anderson goes back country backpacking, climbs mountains, gardens seriously, is a bee keeper, attends the Seattle Symphony, as well as Seahawks and Mariners games regularly. He will be a future Kraken fan and loves spending time with his wife and dog Simba.